Training Staff and Resources
Jubilee Training Program and Calendar
Jubilee strives to provide a learning experience that exceeds regulatory requirements and teaches the best and emerging practices in our field. We are pleased to partner with Open Future Learning as the foundation for our online program.
Please click on the "sign-up" button below to see upcoming classroom training, including Behavioral Principles and Strategies and the yearly update, CPR/First Aid and the 2-year medication (CMT) clinical update. We accept outside students for all but CMT classes. Employees, enroll through the "sign-up" button. Staff from other agencies, contact Melanie Moore for more information/fees at mmoore@jubileemd.org.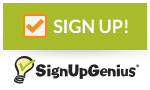 Our Trainer: Garner McLean
Garner McLean currently works for Jubilee Association of Maryland as the agency's trainer for several classes. He has supported individuals with intellectual and other developmental disabilities at Jubilee and other agencies for more than 20 years. During this time, he spent most of his time working as a direct service staff in various homes and as a support counselor for those who live more independently.
Garner has been instrumental in helping start up a couple of Jubilee's homes. His desire to maximize his support to the individuals he serves motivated him to pursue becoming a certified Cross Trainer in Behavioral Principles and Strategies through DDA. He also completed training to teach several core trainings required for staff working in a DDA licensed agency.
Prior to working in our field, Garner served in the United States Air Force where he was selected for an elite unit called the U.S. Air Force Honor Guard. Garner is committed to spreading awareness to others on the critically important role staff plays in the lives of the people we support. Coupled with his experiences and certifications, Garner is highly qualified to teach others necessary skills, techniques and attitudes needed to give deserving individuals the type of support needed for a safe and fulfilling life.
Jubilee Association
of Maryland, Inc.
10408 Montgomery Avenue
Kensington, MD 20895
Tel. 301.949.8626
Fax. 301.949.4628